Hello Again!
A few weeks ago, Aron and I took a trip to the Ikea in Atlanta, Georgia to pick up some much needed office and living room furniture. When will Nashville have it's own Ikea? That is the eternal question....
I wanted to be comfortable, yet cute, so I wore my City Chic High-low dress, cardigan, and Forever 21+ leggings.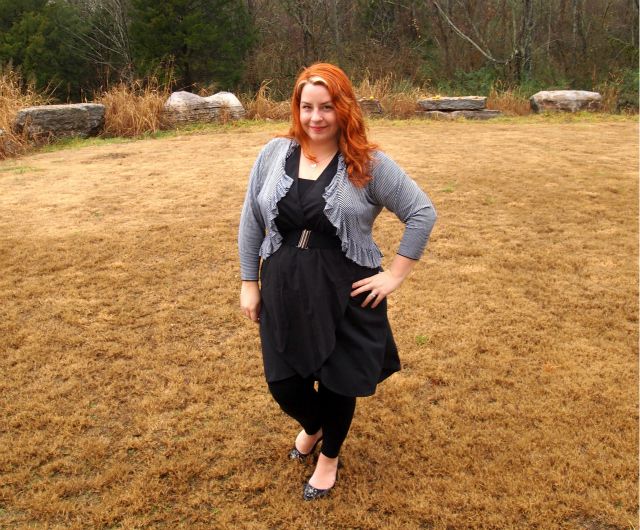 As you can see, the weather did not want to cooperate with photo taking. It was damp, miserable, flat hair day. I don't love these photos, but it is what it is.
We got a late start, and arrived at Ikea around 3. We decided to eat first (yay for Swedish Meatballs!), and then do some shopping. I ran into my dream kitchen on the way to look at shelving.
It was a successful trip! We managed to stuff 2 new bookshelves, a glass display cabinet, a side table, a desk, and 2 new organizational shelves/drawers into our Pathfinder! Aron has mad packing skills.