Hello Again!
Last weekend, Aron and I headed over to Nashville to check out
Porter Flea
, a local craft and food spectacular.
The weather was warm, so I was able to get away with a light top, dress, and leggings.
Lace tunic: Dorothy Perkins
Porter Flea was packed! There was a line around the block to get into the event. I stopped by and met Kaelah of Little Chief Honeybee! She was such a sweetheart, and her Honeybean mobile boutique setup was gorgeous.
Next to Honeybean was Jeni's ice cream. We tried the goat cheese/Courvoisier & the Chocolate/Peppermint flavors. Hands down, it was some of the best ice cream I've ever had!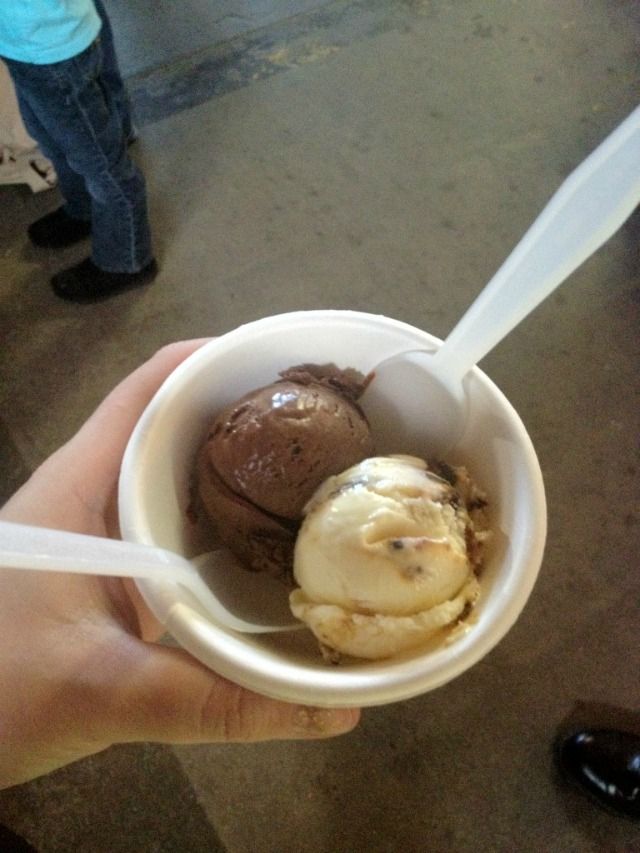 Porter Flea had over 60 amazing handmade vendors. We picked up a few unique Christmas presents for friends and family.
After shopping, we stopped at one of the food trucks. We chose the pizza, and it was not great. The crust was hard as a rock! I guess we should have braved the trucks with the longer lines.
We stopped by Antique Archeology (the 2nd store of the American Pickers dudes), and weren't super impressed. It mainly consisted of high price auto antiques, and cheesy American Pickers tshirts and merchandise. Oh wells.
We went up to Franklin to The Factory for a bit more Christmas shopping. We had planned on getting a bite of dinner in Nashville, but we were so tired after our adventures that we ended up heading home and ordering Pei Wei. Ahhh, the joys of getting old :)