Hello Again!
Last weekend, we threw a rad "office" party with our friends from World of Strange. Holiday Con Office Party 2 brought together all of our comic/geek/horror convention people for food, drinks, and an all around good time.
Here is what I wore:
Dress: ASOS Curve
Tights: Torrid
Neclace: Pamela Love
Fred and Steph rode with us to the party, so I had the opportunity to snap some photos!
Steph looking gorgeous, check out her sparkly dress!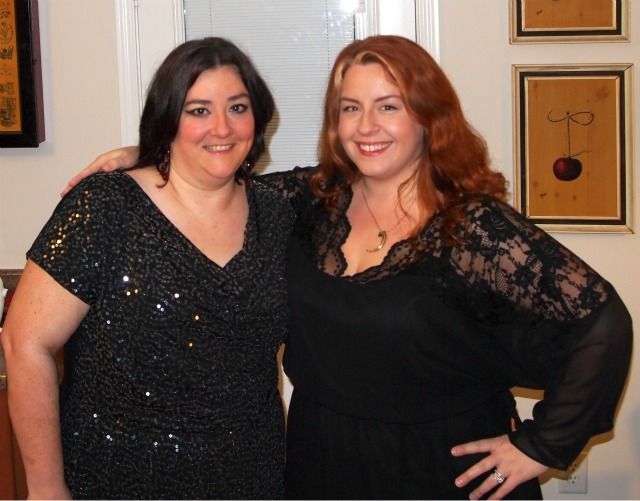 I had to snap some photos of Aron and I all gussied up!
We held the party at Busters, a local bar/fab hamburger joint. Ben and Tracy made turkey and dressing, and a bunch of yummy desserts. I made baked ziti and baked brie, and brought some snacks.
Here is a group shot of the first wave of guests. I was a bad photographer and stopped taking photos around 9 or so :(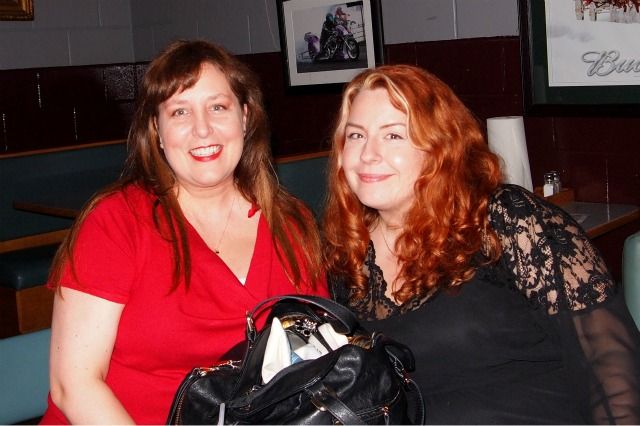 Hanging out and chowing down.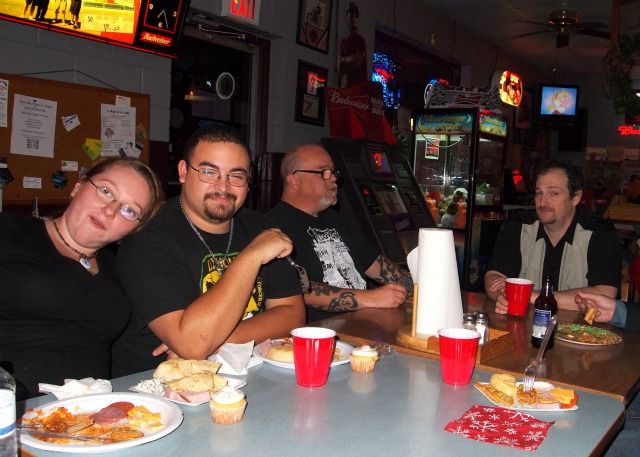 It was a fun night, I wish I had more photographs!